Christmas Gifts For Her: Unique Gifts For The Holidays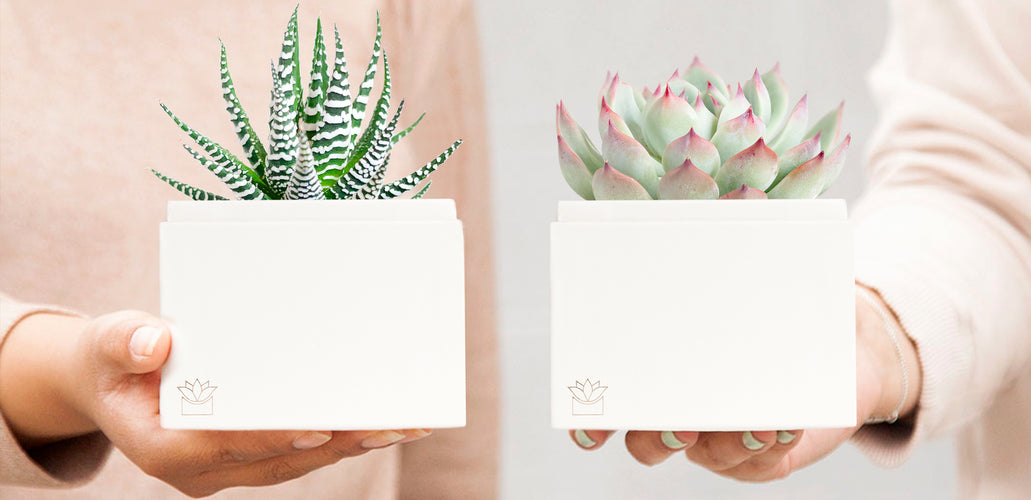 It's finally here—the most wonderful time of the year! Whether you are looking to get a gift for a sister, mom, best friend, girlfriend, aunt, wife, or someone else entirely, there are so many women who deserve to be celebrated all year, but especially during the holiday season. 
Maybe you want this gift to stand out even more than usual. While she is always sure to love whatever you give her, the perfect gift can send an even more meaningful message of your caring and appreciation. The best Christmas gifts are also the ones that come from the heart!
No matter her likes and dislikes, there will certainly be items on this list that would brighten her day, and get her New Year off to an excellent start. Use this list as a jumping-off point. 
When you consider her tastes, a bounty of unique gift ideas are sure to come to mind. Just remember to imbue any gift with meaning and genuine care. From there, a thoughtful gift is easily within your reach. Continue reading below for some of the best gift ideas. 
Something That Reminds Her She Is Unique
There are so many different ways to feel "unique," and these variations extend even more when it comes to the art of gift-giving. The best gifts are those that make the recipient feel special and understood, so as long as you accomplish that, you have already succeeded. 
To find some truly unique gift ideas, think about what would make her feel the most appreciated. Would she most want a customized item with her initials or a special message? 
Or would she want something that makes her feel needed, that is regularly rewarding and makes her space simultaneously distinctive and elegant. If so, this first listing might be just a thoughtful Christmas gift for her.
A Gorgeous Succulent
Succulents represent the very best that the world of houseplants has to offer. They are easy to care for while also being effortlessly beautiful, yet are still uncommon enough to make your space stand out as an especially lush one. 
Succulent plants from Lula's Garden are a wonderful gift for any occasion. For holidays, anniversaries, Mother's Day, or a birthday, a rewarding plant is the gift that keeps on giving. 
All succulents come in their own luxury ivory planter that will suit them perfectly for the first several months of their life. Just water them with the conveniently included eyedropper every seven to ten days, and watch your succulent plant grow and thrive under your care. For a custom option, a Bliss Garden can include initials, adding an even more thoughtful touch to this already great gift.
Custom Jewelry
One of the best things about giving jewelry as a gift is the number of different choices you have. From a necklace to bracelets to all different kinds of accessories, jewelry makes for a great gift. 
To take this already high-quality present to the next level, consider customizing the item with her initials, a meaningful picture, her name, or something else that would be especially meaningful to her. You can also get her an e-gift card to choose her own design. 
Items for Her To Pamper Herself
If there is something we could all use a bit more of, it is definitely self-care. Participating in self-care rituals has been found to boost mental health, and possibly to even boost physical health as well. 
This means that caring for oneself is so much more than just an act of indulgence. In fact, it is actually a necessary and enjoyable part of life. Show her that you want to prioritize her comfort by giving her something that will help her relax.
An At-Home Spa Kit
Giving the gift of an at-home spa kit is one of the kindest forms of self-care gift out there. You can consider her unique needs, and purchase items that speak to her preferences. To make it cute, you can fill up tote bags with a variety of good stuff. 
Is she a skincare fiend? Look into various face masks and treatments that will make her feel like the royalty she is. Does she relish kicking her feet up at the end of a long day and taking a deep breath? Maybe she needs time to put down her cellular device and tune the world out. 
Think about a calming soy wax candle with a scent conducive to relaxation. You can also include slippers, a robe, beauty gifts (maybe a facial roller), and even an essential oil diffuser. There are a variety of fragrances you can get for the diffusers depending on her preferences. 
A Set of Bath Bombs or Bubble Bath
This is a bit more specific than a home spa kit because it is entirely bath-centered. Many women love the feeling of luxuriating in a warm, peaceful bath. Actually, a hot bath at the end of the day can be profoundly healing. 
In order to make these regular baths even more special, she could add enlivening colors, scents, and other fun attributes. Giving her a beautiful set of bath bombs again shows that you want her to be able to relax and enjoy each and every moment. If bath bombs may not be her style, there are so many different varieties of bubble bath out there that she is sure to love.
A Gift That Speaks to Her Hobbies
The best gifts are those that show you know someone well and genuinely consider their interests. As a result, presents that encourage someone to pursue their hobbies are deeply meaningful to many. 
Think about what she does, and what she is passionate about. Are there any materials or resources that could help her explore this hobby? For example, if she's a home chef, you can get her items to bake cookies or prepare delicious meals. Even monogrammed towels to clean up spills would be nice!
This gift will not only be a wonderful surprise during the moment it is received, but will also continue to give, as she improves her skills. While she is improving, she will think of you fondly, as some of her strides would not have been possible without your thoughtful contribution.
Gift Her a Class
If you know the person you are giving a gift to has always had a distinct interest in a subject but has maybe not had the time or materials necessary to pursue it, giving a class can be an excellent gift. 
Finally, they will be able to see if this hobby is one they would like to stick with, and continue to learn about, and it is all thanks to you. Depending on the hobby, perhaps it will even come back in her giving a gift to you. 
If she takes up woodworking, you may just receive a stunning, hand-made nightstand next Christmas. If she pursues fine cuisine, she could provide you with stunning recipes for a long time to come.
Hobby Materials
If a class is not necessary, or she already has a base set of skills that she wants to expand, getting the materials necessary to move forward is a profoundly thoughtful present. This could take many different forms depending on her preferences. For a DIY-er, think about something that will aid in their constant crafting. 
For an aspiring chef, some beautiful pots or other cooking essentials could be just the thing. For a makeup artist in training, try some new eyeshadow palettes with options for her to experiment. If you do not know exactly what she needs, a gift card to a store she frequents is always a safe bet.
Merry Christmas, One and All
There are many factors that contribute to finding and giving the perfect gift, but all you really have to do is keep the person you are giving to in mind. What would they like most, and what would be the most meaningful to them? 
Whether they would love a rewarding plant that would look stunning in a home, office, or on a desk, a self-care kit, or something that helps them pursue their hobbies, there is no shortage of wonderful gifts to choose from.
Sources: 
Why Self Care Can Help You Manage Stress | Very Well Mind
Can a Hot Bath Deliver the Same Results As Exercise? | Healthline 
The Psychology of Gift Giving | Ness Labs