How To Boost and Maintain Employee Morale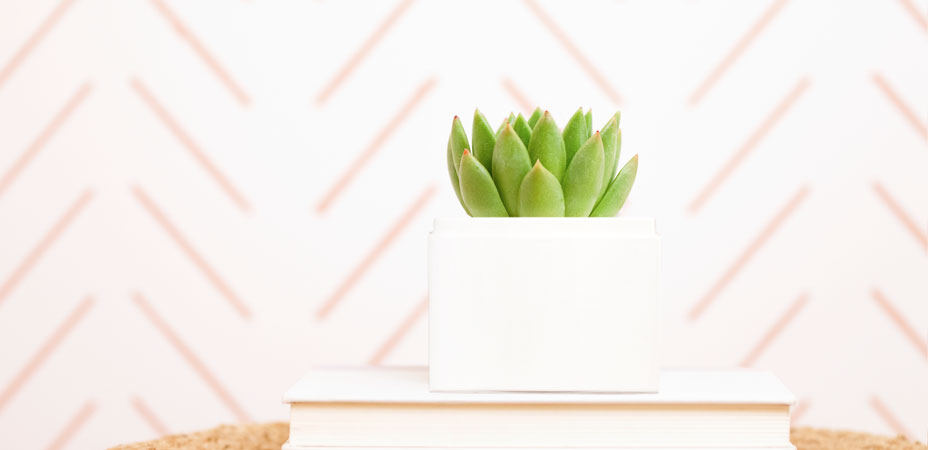 Everyone wants to work for an employer that wants their employees to love their job. Not only do we need a work environment (both in-person work and remote work) that is fun and friendly, but we also need it to be a place of positivity and encouragement. 
As an employee, if you do not feel supported and uplifted while you work, you won't have job satisfaction, you will dislike your employer, have negative behaviors, and wish for something better. Morale in the workplace is crucial for employees to feel appreciated and valued. 
Without methods of boosting morale, you will have tired employees who no longer feel like what they do matters. High morale in the workplace will change your entire company for the better, especially when compared to low morale.
An Employer That Cares 
A company with bad morale leaves its team members feeling unmotivated and unimportant. Additionally, low employee morale creates an atmosphere of disengagement and disinterest, which can lead to poor retention rates and low-quality employee engagement. Without positive employee morale, your company culture, workforce, and top talent are poorly affected. 
High employee morale has a direct effect on:
Engagement in workspaces

Energy

Positive attitudes and emotions

Efficiency

Motivation

A better overall outlook

Better employee feedback

Employee satisfaction 

Less burnout
When you are an employer that desires to show your employees you care, you will see an entirely different level of engagement from your employees. They will show interest in their jobs, their positive engagement will increase, attitudes improve, and a whole new meaning for loving your job is established. This is the importance of employee morale!
Most importantly, when you work for an employer who cares, productivity is increased. Increased productivity means a business or organization that thrives. If your employees are not at their best, neither is your company.
If you want higher morale, focus on employee recognition. Listen to what they need. How do they feel encouraged? Find the pulse of your employees and do what you are able to do in order to show them that they matter. 
The truth is, they do matter. Your company matters. Boost morale and elevate your company. You can do a variety of things, such as providing company perks, higher compensation, create a positive work-life balance (especially for remote teams), be coaches cheering your team on, utilize team building activities, and find other creative ways to boost the company's morale.
Tokens of Appreciation Change Your Employee 
An excellent way to boost positive morale is by gift-giving! You can show your employees they matter by sending them gifts of various sorts. As business owners, if you can show your employee you notice them with even the smallest gesture, it is sure to go a long way. One great idea for this is corporate gifting. 
Brighten up their day with a token of appreciation or just anything to show that you value their hard work. Whatever you do, keep the employee in mind with your gift. You want to make them smile, but most of all, you want them to know how valuable to the company they are.
It is crucial to recognize your high-performing employees. This recognition can look like verbal affirmations, gift-giving, public announcements, or even employee of the month rewards. 
Whatever system you choose to implement, be consistent. Encourage positive performance and watch your employees rise to the standard and perform at efficient and effective rates. 
Communication Makes All the Difference 
Communication, or lack thereof, plays a significant role in morale. With an employer that communicates often and clearly, the employee is more likely to know what is expected of them. Last-minute communication provides unnecessary stress to the employee, which leaves them feeling less competent in the task assigned. 
Transparent communication promotes consistency company-wide. When everyone is on the same page, the employee's morale is boosted. Transparent communication reduces confusion, leaving the employee feeling capable of meeting the expectations of their employer. 
Workplace bullying is a real occurrence. As an employer, you want to give your employees a safe place to vocalize any mistreatment they may be enduring. Once they share with you what is happening, do not hesitate in taking the proper steps to remove workplace bullying. 
Whether it is an intervention, a meeting with human resources, or letting the bully go, you have to do what is best to promote the well-being of your employees.  
A company that utilizes calm, healthy, and organized methods of communication also fosters an environment that feels the same way. Communication affects the mood of the office. 
Most importantly, if you want to know what your employees need, just ask! 
What motivates them?

What changes would they like to see?

What could be improved?

What do you need to feel appreciated?
Have an open dialogue and watch your employees feel better and work better.
Office Space Impacts Office Environment 
The kind of office environment you want to create is determined by what you use your office space for. 
Liven up the room with

succulent gardens

Create a designated space for breaks

Encourage your employees to use the entire break to genuinely rest. Don't let them work during lunch
A great way to boost morale is by creating an office space that feels warm and lively. 
Putting a variety of green plants across the office is sure to boost morale and improve your employees' moods. Plants brighten up every space and they give an outdoor freshness to drab indoor spaces.
Give your employees a real break room where they can sit, socialize, and eat their lunch. Having a designated space for breaks gives them a room to separate themselves from the work they are doing. This allows for their break time to be restful rather than mixing the stressors of the workplace into their break. 
Don't just give them a room to have a break. Genuinely encourage your employees to use every second of their break well. A restful break time can go a long way in improving the workday and showing your employee that you care about how they are doing. 
Invest in the Team To Invest in the Company 
Another excellent way to improve morale for your employees is by investing in each of them as a team. By encouraging your employees to improve themselves, to collaborate as a team, and investing in their professional development, you show them that they are worth someone worth investing into. 
Create team-building games, activities, and exercises

Give your employees opportunities to grow within the company and to grow personally. This can include promotions or furthering their education

Allow time to properly train managers so that they can effectively train every level of employee within the company
Meet the Goals, Get the Rewards 
Never underestimate the value of incentive programs. If there is a company-wide goal, follow up with a reward if a team or employee meets that goal! This creates a fun culture of competition within the company. Not only is morale boosted, but productivity increases.
Why Does This Matter? 
A suffering company culture decreases positive attitudes which decreases productivity. A proper investment into the company culture and the individual employee will drastically improve the attitude company-wide. If morale is boosted, positivity, engagement, and efficiency all increase. This increase allows for a productivity flow that will improve your company from top to bottom. 
It starts at the lowest level. Every role you, the employer, chooses to invest in will show improvements. All employees desire to be valued, appreciated, and seen. You want a company culture that takes care of each other. Take the recommended steps to invest in your employee. It might take extra effort and practice, but the reward is great. Boost morale and watch your business thrive. 
Sources:
15 Effective Ways to Boost Employee Morale in 2021 | Connecteam
​​What is Employee Morale? And How to Improve It | Zenovate