How To Improve Company Culture: Gifting and Appreciation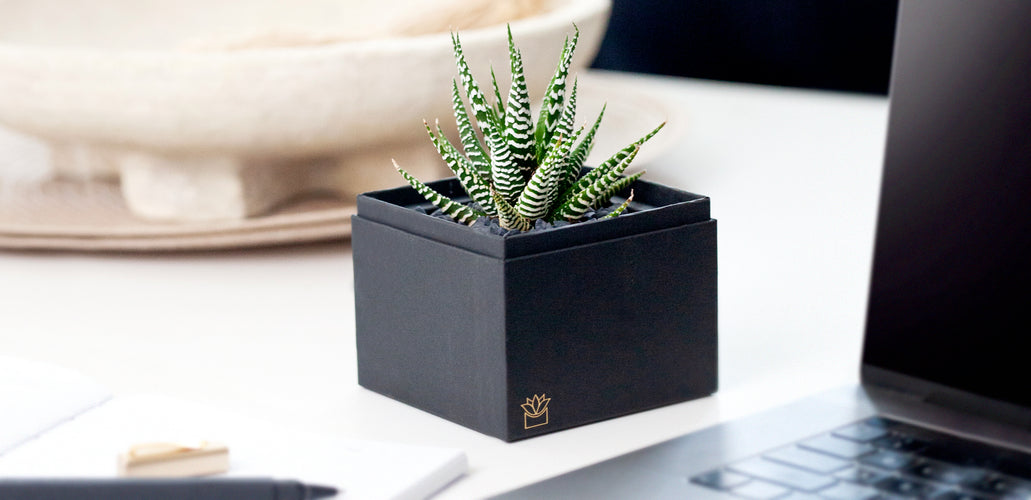 Few things can make or break an otherwise successful organization quite like negative company culture. Without happy employees, a company simply cannot thrive. After all, teamwork is what drives corporations forward, and it is impossible to get anywhere alone. 
The next step after finding great staff is to retain them in the long term, and in order to do that they must feel understood, heard, and never taken for granted. An organizational culture that honors the company's values and takes care of its employees is essential!
The good news is that there are a number of ways to significantly improve morale and foster a positive workplace culture. Some of the most crucial parts of improving a work environment are transparency, innovation, great company culture, passion, inclusiveness, diversity, open communication, guidance, and appreciation. These elements will create productive employees, employee satisfaction, and a successful business. 
Each employee will need different levels and different kinds of appreciation, so it is important to consider who they are and what they might find most meaningful. For some, it may be a gift or reward, for others words of encouragement, and others still may need something entirely different. Employees' experience is how you recruit more top talent and keep your best employees. 
Many of these strategies boil down to valuing interactions. No conversation or gesture is insignificant, and each is an opportunity to show that you acknowledge their contributions to the organization as a whole. Without further ado, here are our best suggestions of how to improve your company culture, and make sure that employee engagement is always as high as possible.
Listen to Employees
Whether employee feedback is positive or negative, listening to your workforce is integral to creating a positive company culture. Happy employees often make the difference between good companies and great companies, as discontented people very rarely perform at their best. 
If an employee has a helpful suggestion, find ways to implement it. Actively listening is an excellent way to show interest and appreciation, while also making sure your team knows that their contributions are worthwhile. 
No one likes to feel misunderstood, and in a place where productivity is key, dissatisfaction or resentment can severely harm both employee retention and turnover and daily yield alike. Due to this, you must always make sure that employees' experiences in the office are positive, and work to boost morale.
Clearly Communicate Your Company's Core Values
One of the best and most succinct ways to convey core values to your employees is through the perfect mission statement. If you are the CEO, your company's mission statement should communicate the purpose of your organization, and how you intend to achieve that purpose. This is especially important for new hires. 
By knowing that your core values are ones that they agree with, believe in, and want to work toward, team members will be even more motivated than before to get the job done.
Give Gifts to Employees
Giving employees gifts is one of the more direct gestures to let them know you recognize their hard work. Whether it's a holiday or a birthday, there are a few important gift-giving opportunities throughout the year that should not be forgotten. 
While the immediate assumption may be that people would simply prefer a bonus, this actually isn't necessarily the case. It has been found that employees who receive gifts are more likely to work harder than their colleagues who just get money.
Now that we've covered the importance of giving presents to improve company culture, let's get into some gifts that are sure to be a good fit with your team.
A Succulent Garden To Upgrade Their Workspace
While people do of course enjoy gifts that they use once, there are some presents that are even more rewarding. For instance, a plant offers an opportunity to nurture and grow something that will continue to elevate a space for the foreseeable future. 
That said, not everyone has the time or resources to invest in a more complicated plant. This is why succulents from Lula's Garden are absolutely perfect. Succulents are shockingly easy to take care of, but their beauty is as calming as it is enlivening.
The fact that a succulent will be equally at home on a window sill or on a desk in the office is even more proof that they make for an excellent corporate gift. To make the gift even more meaningful, consider adding a logo, a personalized message, or another design of your choice. 
Adding in a custom sleeve and custom card featuring a personalized message will communicate to your employees that you value them even more.
Tasty Snacks
Everyone enjoys a delicious treat from time to time, so by giving your workforce some tasty snacks to choose from, you are telling them it is okay to indulge in what makes them happy. 
These snacks can come in a variety of forms, from gift baskets to subscription boxes to a local bakery or chocolate shop. Think about what your company stands for, as well as what your employees are most likely to enjoy. Possibly even get these corporate gifts from another company that shares many of your core values.
A Bottle of Delectable Wine
Perhaps the more mature version of snacks, a bottle of wine also makes for a wonderful gift to the members of your team. This present simultaneously gives them an opportunity to enjoy the finer things in life, while also sending the message that they deserve to enjoy their time off the clock too. 
A Pair of Headphones
If your employees like to live in their own world while working so they can focus, then a pair of headphones is exactly what they need. A pair of AirPods or Beats headphones would make for one awesome gift 
Promote a Healthy Work-Life Balance
In order to give each and every job their all, employees need to have enough time to care for their personal lives, rest, and come back to work renewed. Making sure that employees work reasonable hours and are well taken care of means that they will be as productive as possible while working, and want to give as much effort as possible. This will avoid burn-out, which both an employee and an employer always want to avoid.
When possible, work around your employees' schedules. Of course, this is not always a feasible option, but they are sure to appreciate the flexibility when it is possible. If an employee must work late, do not let that effort go unnoticed or unrewarded. By getting the most of their time outside of the office, your workforce will feel even more motivated to make their time inside the office count that much more.
In fact, the difference in efficiency with a healthy work-life balance is so striking that four-day workweeks have been found to increase wellbeing and productivity in employees. While taking this leap may be a bit far off for many companies nowadays, there are valuable lessons to be learned by how other cultures successfully operate.
Good Company Culture Makes for a Good Company
Since employees often feel less in control of a company than founders do, it's integral to show them how important they are to both day-to-day operations as well as your company's greater purpose. Fostering a rewarding company culture is all about creating and maintaining positive professional relationships with your workforce and colleagues. 
Once this is achieved and there is unity in the office, morale is sure to go up. With this boost in morale, employees become even more driven to see organizations succeed. 
Through active listening, recognizing employees' hard work, clear communication, gift-giving, and genuinely caring for your team, productive company culture is a guarantee.
Show your employee appreciation by gifting a garden today!
Sources:
It's the Thought That Counts | American Economic Association
Employees in Iceland Starting Working 4 Days a Week. It Didn't Hurt Productivity, Researchers Say | USA Today
Company Culture Doesn't Just Impact Well-Being — It Also Impacts Productivity | Forbes