7 Reasons Why A Succulent Garden is the Best Client Gift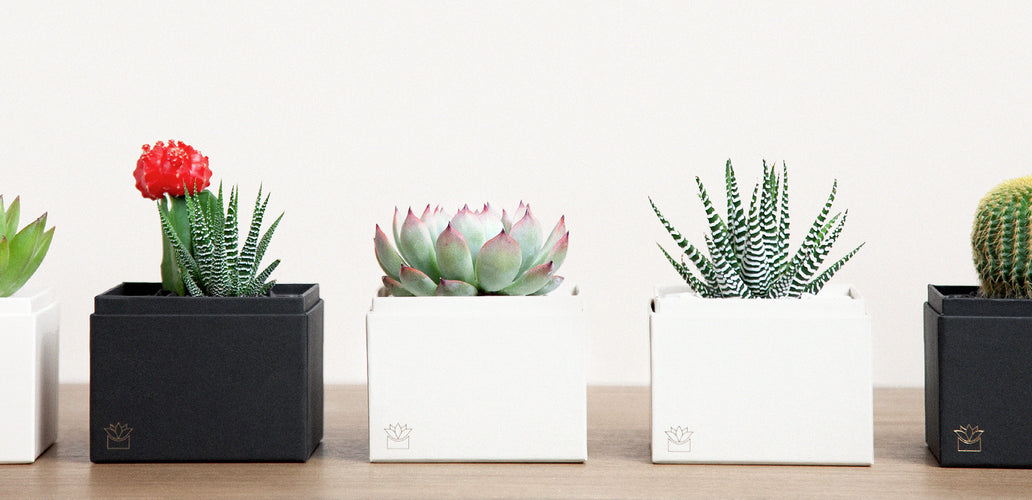 Let's be honest, corporate gifting has become utterly mundane. Most companies have been sending the same fruit gift baskets, chocolate boxes, and water bottles for the last decade. 
Same gift, different year. 
You see, the act of corporate gifting in some ways has become a burden for both parties. The companies aren't sure what to get, and the clients are tired of opening the same gifts that are bound to receive a round of yawns.
It's a never-ending exchange of thoughtless gifts followed by unenthusiastic formal thank you's.
Corporate gifting should be no different than getting a gift for a close friend or a loved one. The gifts should be thoughtful. They should be memorable. And, most importantly, they should be something that makes your client genuinely excited. 
When gifting clients, you don't always know what their interests are. You may feel lost trying to find something that's universally appreciated, yet professional. When that's the case, the best thing you can do is go for something that's unique.
If you're stuck wondering what to get your clients this year, here are a few reasons why our succulent gardens are the perfect gift to make a positive impression on your clients.
Gifting plants is gifting wellness.

A gift of growth

Useful and thoughtful gift
Unique and memorable experience
Branded and personalized gift
Eco-friendly and sustainable gift
A gift that gives back 
Gifting plants is gifting wellness
Plants have much more to offer than just their aesthetics. Let's face it; we all know that corporate offices can be mentally draining. And at times like these, working from home can be just as stressful.
Research has shown that plants inside of a work environment regulate the humidity and increase positivity. Especially during uncertain times, we could all use a gift that uplifts our mood!
A gift of growth
Plants are symbolic of growth. When you gift your client a succulent plant, consider it your way of thanking them for putting their trust in you and your team. What better way to symbolize business growth than gifting your client a plant that grows on their desk?
Offer a useful and thoughtful gift
As you can imagine, most business gifts get thrown inside a random drawer, or even worse, tossed in the trash. A succulent garden is a perfect desk accessory to bring life into their space and will always be a pleasant reminder of your company's thoughtfulness!
A little bit of green never hurt anybody!
Create a unique and memorable experience 
Gift-giving is all about the experience. The best thing about gifting our succulent gardens is that the initial experience is truly like no other. Imagine opening yet another corporate gift, expecting it to be some sort of gift basket at most, and then realizing that it's a live succulent planted inside the gift box.
Not only do succulent plants create the most unexpected corporate gifting experiences, but they leave your clients with something to remember you by!
Personalize your gift
Love the idea of gifting a succulent but worried that your clients may forget who gifted it to them? Our in-house design team can customize your gift in several different ways! We offer imprinted logos for the succulent's box, printed artwork on a cover sleeve, or a personalized gift card. Providing the most personal gifting experience is what we do best; so, the design fee is on us!
Sustainable gifting 
Why should you care if your corporate gift is eco-friendly or not? Well, businesses are moving in a positive direction towards a sustainable future. More companies are focusing on implementing a green ethos into their business practices, and that means their corporate gifts as well.
Our succulent gardens are locally grown in California, hand-painted with love, and designed with 100% recyclable materials. Moreover, sustainable gifting is just one way that businesses can participate in the collective effort to keep our planet safe for generations to come.
A gift that gives back
At Lula's Garden, we proudly support water.org. Each garden sold provides six months of access to clean water for one person in the developing world. It's safe to say that your client would never expect their gift to be one that gives back to the world!
For corporate gifting inquiries contact us at corporate@lulasgarden.com.