How To Give Gifts Mindfully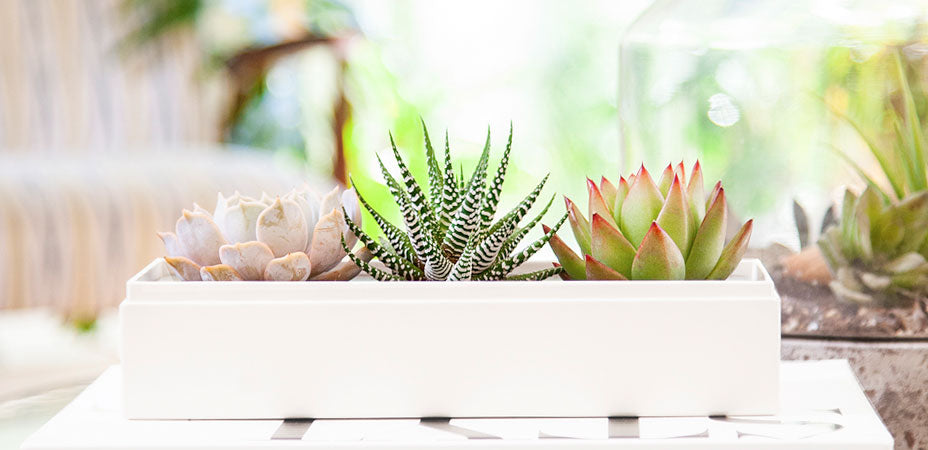 Giving gifts is about far more than just purchasing something for a special occasion. A gift can signify how important that person is to you. The gift itself could make that person feel loved, understood, and deeply known. 
At Lula's Garden, we believe that mindful gift giving incorporates gifts that promote self-care, health, and wellness gifts, and overall demonstrates thoughtfulness. Let's start with why self-care matters. Learn how to care for yourself today and read on.
 Health and Wellness Is a Top Priority 
Promoting personal health and wellness has a direct correlation to your mental health. If you are not taking care of your physical, mental, and spiritual being, you will notice a decline in your enjoyment of life, attitude, productivity, and relationship satisfaction. 
Self-care directly affects your relationship health, your personal health (both physical and mental), your energy, and your joy. 
Self-care encourages you to put yourself first so that you are giving the best version of yourself to every person and position you occupy in your life. A common misconception is that self-care is selfish. However, you can never properly give to others what you are unwilling to give to yourself.
Some crucial components of self-care typically involve knowledge about healthy living, taking care of your mental wellbeing, engaging in physical activity, avoiding risky behaviors and choices, and healthy eating habits.
Not only should you promote your own self-care, you should also encourage every person in your life to take part in this as well. Every person in your life will benefit from taking time to care for themselves.
Self-care starts with knowing yourself (ask yourself what you want and need), taking time for yourself (take a break, even if it's just a few minutes out of the day), and treating yourself to gifts—even the simplest gesture to yourself can promote your health and wellness
You benefit from self-care. You also benefit from self-care gifts, taking time for yourself, and acknowledging what you need most. If you prioritize yourself in these moments, so many areas of your life positively benefit. Self-care should be a top priority because without it you cannot function at your highest potential. 
 Show Your Employees You Care 
Now that you know why it matters for you, let's dig into why you should encourage every person in your life to engage in self-care habits. 
Your employees work hard every single day. Oftentimes, their hard work is to benefit you and your company. They are in a constant race to perform well, keep their jobs, and make enough money to survive. 
Wellness gifts for employees are an excellent way to encourage their own self-care methods. 
Your employees need:
Time for themselves

To know they matter—give them a wellness

gift

A break. Give them space to genuinely rest

To have their health and wellness prioritized
There are several ways to encourage employee self-care; here are a few:
Make your office space open, light and airy, plenty of community seating, and add pops of color with

greenery

.

Instead of adding more to your employees' schedule, encourage them to downsize their responsibility list with even the smallest change.

Promote your employees' sleep

Encourage them to practice

mindfulness

Recognize your employees' hard work and accomplishments. Give them a variety of rewards and gifts that promote their health and wellness.
It is incredibly difficult to have productive and engaged employees if they are not healthy. An excellent way to promote their health and wellness is through their own self-care habits and choices. Encourage them in these practices, give them wellness gifts, and give them permission to take care of themselves.  
Mindful gift-giving can take place in the workplace so easily. This can be accomplished by combining both goals into one action. If you are having trouble thinking of how to engage in mindful gift-giving, try your hand at giving the gift of self-care. 
Give a wellness gift. This can be one of the most impactful ways to show your employees you care. See how simple mindful gift-giving can be, even in the workplace!
 Self Care for You and Your Loved Ones 
Giving gifts in a mindful way does not have to be difficult. Understanding the importance of offering someone a way to engage in self-care is one of the best ways to give gifts mindfully.
Wellness gifts for loved ones are an excellent way to show them you care. Give to others in a mindful way by encouraging their wellness through self-care gifts. 
Every person in your life, including yourself, is deserving of self-care. Without it, we cease to be the best, healthiest versions of ourselves. Give a wellness gift, and promote the health and wellness of every person in your life. 
Self-care in all of your relationships can look like this:
Give yourself and your loved ones permission to have

"me" time

Doing something that only you want to do, by yourself

Treat yourself to a spa day

Go on a date by yourself

Give yourself a gift

Exercise

Hear live music

Take a long drive in a scenic area

Get in nature

Engage in a hobby
It can be difficult to create the time, space, energy, and even money to take care of yourself. We can come up with so many reasons as to why self-care is not something we are able to prioritize. 
However, investing in your individuality is one of the best ways to invest in your relationships. Taking care of yourself and treating yourself has never been easier. Give yourself and your loved ones opportunities to invest in their health and wellness with a gift. 
Not only should you do this for yourself, tell everyone to do it for themselves, too. Self-care is the foundation for every role and relationship we fill. Give the gift of self-care today!
 Self Care Gifts Make a Difference 
Giving gifts mindfully can be accomplished through self-care gifts, such as beautiful succulent gardens that bring people peace and joy to look at. Wellness gifts matter because they are the foundation of your well-being. This makes it a worthy effort for yourself and those you love. 
Self-care can drastically improve your life, the lives of your loved ones, and the lives of your employees. Invest in yourself and those you care about with mindful gifts, wellness gifts, and encourage a lifestyle that promotes personal health and wellness.
It has never been easier to make a difference in your life. Take these action steps previously discussed to make a change in your life. Give gifts mindfully, understanding that what you give has the power to impact someone's life for the better. 
A gift can be far more than a gesture. A mindful gift can be someone's opportunity to engage in self-care and find healing and wholeness in their lives. 
Sources:
The Importance of Self-Care | Perimeter Healthcare
What is Self-Care? | ISF (isfglobal.org)
Employee Self-Care: 10 Ways Organizations Can Be Supportive | Workforce Institute
Spending 10 Minutes a Day on Mindfulness Subtly Changes the Way You React to Everything | Harvard Business Review
Self-Care in Relationships: Creating 'Me' Time Within a 'We' | GoodTherapy