Why Gifting Is So Important In Business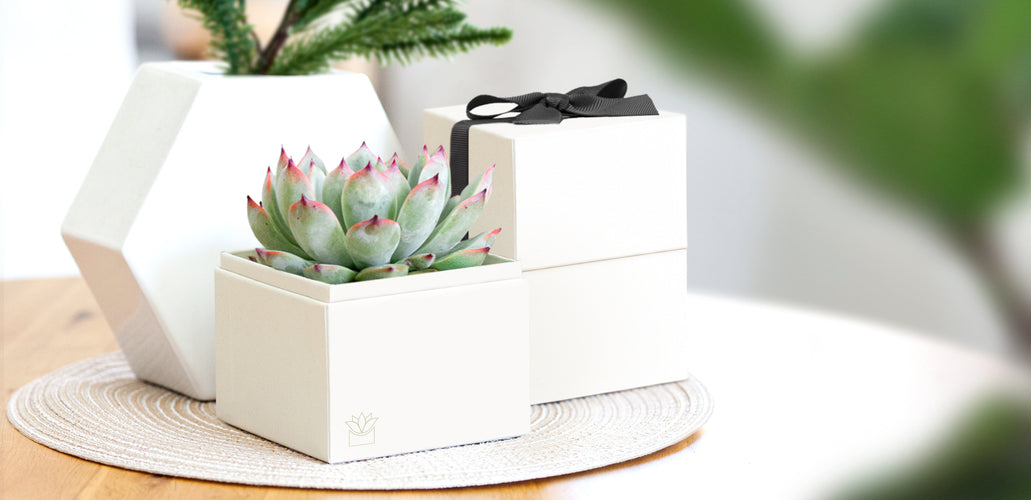 Everyone wants to feel appreciated for their efforts, and there is perhaps no venue where this is more true than in a business setting. Giving the right gift can make someone quickly go from feeling unrecognized to truly valued, which in turn builds morale and makes your company a better place to be. Plus, if employees and clients don't feel valued, it could send them packing. 
Employees and clients add so much to your business, and it is hard to imagine where you might be without them. It is important to keep this in mind while considering the best corporate gifts to get them. This way, the sincere appreciation you feel is sure to shine through. 
When in doubt, you can also include an added gift message in your present. This can explain that their contributions are seen, and they are an integral part of the business. Why is it, though, that these positive emotions are so important to how your company runs?
If Employees Are Happier, the Office Will Function More Smoothly
Keeping your employees happy is not only the right thing to do from a moral standpoint, but it also can greatly improve both productivity and focus throughout the office. While there are of course a variety of ways to show your employees that they are cared for and appreciated, one of the most efficient and meaningful ways to do so is by giving heartfelt presents to your team.
It is actually proven that people are more productive when they feel appreciated, and that happiness is a key factor in a workplace's efficiency. As a result, it is always a good idea for management to give unique corporate gifts to a workforce. 
Gift giving shows people that their efforts are recognized, and that they are valued. Giving the perfect gift will boost morale throughout members of your staff, improving their business relationships with both each other and you.
What Are the Right Occasions To Give a Corporate Gift?
Luckily, there are many times throughout the year where gift giving is welcome, and it makes sense. Who does not like receiving a thoughtful gift? Christmas isn't the only time you should give a corporate gift basket. 
There are always set gift giving opportunities like birthdays or the holiday season, but there are also times throughout the year that will be less set in stone. These surprise gifts can possibly be even more meaningful, if selected and given correctly. 
If your team has just completed a difficult or long-term project, give them something to commemorate their hard work and appreciate what they have done. By giving to them, you acknowledge that they have given you their time and effort over the course of this project. By giving a well-timed present, you also increase their loyalty to both the brand and their job, as they know that their efforts will never go unrecognized.
What Giving a Gift Can Mean to a Client
Just like how giving the right present to your workforce can make all the difference, giving the right present to a client or customer can help your business as well. A company gift to a client shows them that they are remembered, and that customer service is of paramount importance to your business. Plus, as a huge bonus, corporate gifts are tax deductible. 
They will be sure to recall your kind gesture the next time they are in need of your products or services, and will be much more likely to patronize your business as opposed to another one.
Giving a unique corporate gift to clients also serves a few other worthwhile purposes. For one, it may remind your customer that they are in need of your products or services, prompting them to reorder. Giving a present could also cause them to talk about your company and your kindness to others, increasing brand awareness and introducing potential future clients to your company (especially if the gift has your business name on it).
The last benefit of giving customer gifts to a client is more focussed on the gift itself than anything else. If you give a useful present that includes company logos, slogans, or your business' name, you are ensuring an opportunity not only for your gift to be used and cherished, but also for others to see your brand out and about. 
This can be accomplished through custom corporate gifts or other personalization options, as well as giving out company swag. These plentiful benefits make any expenses associated with client giving incredibly worth it, as they are sure to keep your business relationship thriving for years to come.
Business Gifts That Will Make Them Feel Cared For
Finding a high quality gift that will leave a positive lasting impression can feel overwhelming, but we are here to help. The good news is that there are a variety of wonderful, significant presents to choose from. Each sends a slightly different message to the recipients, but they all speak to an underlying theme of appreciation.
A Stunning Succulent
Succulents are one of the most perfect unique corporate gift ideas for a number of reasons. Since they can be kept at work, in the home, or anywhere else that the recipient would like, it makes this plant feel like an even more personal gift. Here at Lula's Garden has a variety of thoughtful and beautiful corporate gifts that will show your workforce how much you appreciate them.
While many plants could spruce up someone's space, making them feel less stressed as well as more focussed, productive, and centered, succulents have some other distinct advantages. 
Succulents are widely known for being delightfully simple to care for, making them a perfect choice for the office. Plants from Lula's Garden only need to be watered every seven to 10 days, and require some indirect sunlight everyday to stay healthy and thriving.
Personalized Office Supplies
This gift is a good one for both employees in your own office, and for clients and customers. By giving personalized office supplies to your own workforce, you create a sense of community among coworkers. 
Everyone has similar, useful, high-quality products to utilize on a day-to-day basis, creating a bond with both each other and with management who gave them the present in the first place.
There are many different kinds of these particular custom corporate gifts. Anything from pens with a personalized engraving to company calendars can be helpful in the office and also send a message of appreciation. You can give them water bottles or a coffee mug with the company's name on them to keep at their desk.
For a gift they can use outside the office to promote both their own skills and the many skills that your company has to offer, custom business cards are always a good corporate gift idea.
Many accessories can fit into this category, too. Sweatshirts, jackets, or shirts with your company logo on it both promote brand awareness and are a convenient asset to have around the office on colder days. Plus, typically if you place a large order with a company, you might be able to get a discount. 
Food That Is Equal Parts Delicious and Healthy
Different food options also make for a classic corporate gift. By giving your team and clients a variety of flavors to choose from, you guarantee that there will be something in the gift that everyone is certain to enjoy. 
Whether it is in the form of thoughtful fruit baskets, a cookbook that allows them to pursue cooking hobbies and try out a new favorite recipe, gift cards, or something else entirely, there is something in this gift category for everyone. 
For those who love sweets and treats, you can gift them a tasty gift basket filled with brownies, cookies, chocolates and more.
Give the Gift of Appreciation
Beyond giving promotions, corporate gifting is one of the most efficient ways to let your people know that they are valued. Whether you are looking for a holiday gift, a birthday gift, or a "just because" gift, your gesture will definitely be appreciated. Giving corporate gifts strengthens the bonds between people, and at the end of the day, that is what business is all about.