What To Give Your Clients As A Thank You Gift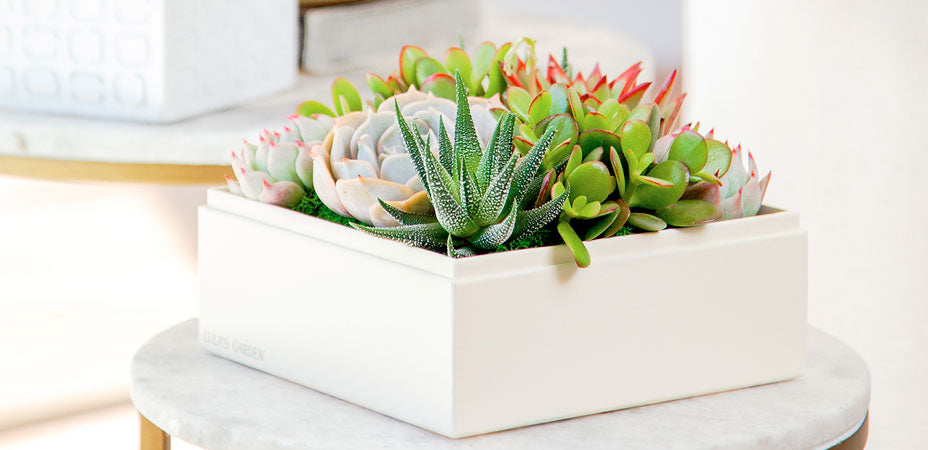 Clients are the most important part of a business. After all, without them, there wouldn't be a business in the first place, so it is pivotal to never take them for granted. Then the question becomes: how do you show clients how meaningful they are to your company? How do you show them that they and their business are appreciated? There is undoubtedly a best way to do this, and it is an age-old tradition—give them a thoughtful gift.
Presents are in no way just for person-to-person giving, and they can be incredibly effective and meaningful coming from a business. The act of giving a gift in the first place imbues a personal touch. This is an opportunity for clients to see they are valued and that your company operates with people in mind. 
Then comes the task of parsing through the many kinds of creative client gifts to find the one perfect for your specific client. To get the ball rolling, these unique gift ideas will offer a better way to show your clients how much you care.
A Stunning Succulent Garden
A succulent plant is the type of gift that will spruce up your space, whether it's in the office, at home, or somewhere else altogether. Any desk or office will be immediately rendered more welcoming with the introduction of a succulent plant. Meanwhile, any window sill at home could also benefit from the beautiful and lively energy a succulent offers. 
The benefits of succulents are two-fold. Not only are indoor plants scientifically proven to create a happy, productive aura, but they also freshen up the air in a room.
For an even more unique gift that is sure to show your appreciation, Lula's Garden offers a gorgeous branded succulent with your company logo. With this present, clients receive a lovely and low-maintenance succulent of their very own that comes in an ivory planter gift box that features their company logo or personal initials. Caring for a succulent is a delightfully simple endeavor, so this is a creative way to give clients a rewarding gift that keeps on giving. You can even personalize it in the following ways to ensure that this gift has a truly personal touch:
Add your company's professional logo
Customize it with a special message or unique design
A Mug or Water Bottle
It is crucial to remember to take care of yourself during a productive workday, and hydration is a large part of that. Giving your clients a thoughtful drink receptacle is the perfect gift to show them that you care about them and their well-being. 
For an added touch to make them feel special, consider adding a custom design to the gift. Luckily, there are a variety of significant personalization options for a mug or water bottle.
In addition to the gift customization, think about if this particular client would be better suited to a mug or a water bottle. Though the distinction can be subtle, and both are convenient to have around the office, correctly matching the receptacle to the client can make your present that much more meaningful and memorable.
A Gift Basket for the Individual
Gift baskets are a classic gift for a reason. Who doesn't like receiving a variety of delicious items that they might not ordinarily purchase for themselves? A gift basket tells your clients that you care about their enjoyment and want them to have options to enjoy with their families. 
The task becomes to consider what you know of your client and their likes and dislikes. Are they a chocolate lover, or are they allergic to tree nuts? Do they prefer salty and savory snacks, or do they enjoy indulging in a traditional chocolate chip cookie? All of these are well worth considering when selecting the perfect gift basket or gift box.
You can also go the route of choosing a wellness gift box. This is great for the client who is more health-conscious or who needs something a little extra special. Lula's Garden Wonderland Box is perfect for wellness-gifting. It contains items such as a candle, a journal, tea, and more. 
A Handwritten Note
This is more of an add-on than the gift itself, but everyone appreciates the effort that goes into receiving a handwritten note. As opposed to a generic card or some kind of typed correspondence, taking the time out of your busy day to write a customized message tells the client that they truly are meaningful, and you are always ready to go the extra mile to make sure they know it.
This note can be simple or more elaborate, depending on your relationship with the client and the occasion. An existing client that has patronized your business for a while may warrant a more personalized message. 
In contrast, new clients will feel that your business relationship is off to an excellent start. Consider how long you have worked together and what words would strike the right chord in making them know that they are remembered. 
If it's around the holidays, writing a note wishing them a happy new year is always a good strategy. Writing a note for a client's birthday is even more personal and will likely go a long way in their continuing business in the future.
A Calming Scented Candle
Few things can so completely and quickly set the mood as a scented candle. From classic scents like a tranquilly rejuvenating lavender to aromas thought to increase focus like citrus (orange and lemon, to be exact), there is no limit to the wonderful scented candles your clients can enjoy.
This gift is the perfect choice to positively contribute to someone's mood. If you know a client well and know they could use a specific kind of pick-me-up, cater your choice in candle scent to their needs. This level of added consideration takes an ordinary gift to an unforgettable one for all recipients.
A Wellness Journal or Notebook
In today's age, people simply don't spend enough time taking care of their overall well-being. Mental health is just as important as physical health. One great way to take care of your mental health is through journaling.  
There are so many different types of journals to choose from. You can simply offer them a plain notebook, or buy one that contains several different writing prompts. You can encourage them to set certain goals by writing in the journal each day. 
Gifting items that encourage new and rewarding hobbies always make for memorable client gifts. Each day when they accomplish their writing goal, they will think of you fondly and be so appreciative for such a thought-provoking gift. 
Give and Give Again
Giving thoughtful presents is one of the best methods of cultivating a long-term relationship between clients and business owners. Just remember to keep your individual client in mind and cater to their wants and needs. As long as the gift feels personal and thoughtful, they are sure to love it.
Sources:
Why Indoor Plants Make You Feel Better | NBC News
18 Essential Oils You Can Use To Boost Your Energy | Healthline
Journaling for Mental Health - Health Encyclopedia | University of Rochester Medical Center