How To Shop For Corporate Gifts This Holiday Season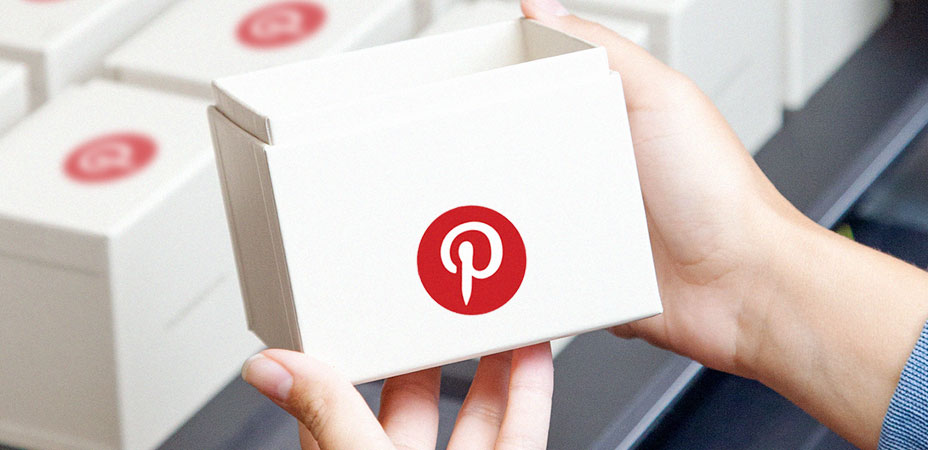 The holidays are a time of joy and giving for all of the important people in your life. Employees and clients should be no exception to that. A corporate holiday gift tells those involved in your business how much they are appreciated in a tangible way. While the holiday season is far from the only time you can give a company gift, it does serve as a wonderful opportunity to remind people that you care.
Holiday gifts include secret Santa gifts, Hanukkah gifts, Christmas gifts, Kwanzaa gifts, and more. The holidays might even include some anniversary gifts or birthday gifts for employees!
Finding the perfect corporate gift really comes down to considering people's needs, as well as the message you want to send. In this article, we will go over some suggestions of both gift categories as well as specific gifts within those categories. 
Each gift sends a slightly different message, but the common denominator for them all is a sense of appreciation. Let's take a look at these gift guides to give you the best gift ideas for your holiday shopping, whether it's a last-minute gift or far in advance. Continue reading below to get started! 
Something That Will Elevate Their Workspace
This gift category is perhaps the most important, as it is something that will certainly affect them every workday. It has been shown that personalizing a desk or office space improves mood and morale, making for a better work environment. 
By giving a gift that will elevate someone's workspace, you send a message that you want them to always feel comfortable in the office, and to really make it their own. These sorts of affordable gifts work at any price point you may have, and they're thoughtful. Talk about a win-win!
A Beautiful Succulent
One of the fastest and most effective ways to improve a space is to add some beautiful flora, and there is none more beautiful than a succulent. Succulents from Lula's Garden are the perfect company gift for the holidays and every day. They are easy to take care of, come in their own stunning ivory planter, and instantly upgrade any space they are in.
If giving employees and clients alike a gorgeous succulent was not already good enough, Lula's Garden also has a variety of customization options to make your present really pop. You can easily include a logo, special design, a message, or a photo to make your holiday present one to remember. 
Succulents make for some truly unique gift ideas and they can be used in everyday life. They are sure to make a lasting impression.
An Enlivening Scented Candle
A scented candle is another gift that can work to personalize an office space, but that is far from its only benefit. Scented candles also have the ability to increase attention and productivity, depending on the aroma. 
Citrus scents like lemon have been found to boost performance, while smells like peppermint and ginger aid greatly in maintaining focus. This makes candles, like succulents, a gift that both makes people feel cared for, and also facilitates a great office environment. This is a great gift for anyone, but especially a working mom with kids who needs a moment to relax!
A Gift for the Holidays
Since it is the holidays, after all, another great gift selection could be something that helps people celebrate their winter holiday. This can take many forms depending on the recipient, from a tasteful menorah to a beautiful kinara, to a Christmas ornament including your company name or logo. 
If you are looking to go down a more secular path for this present, consider a gift that has to do with celebrating the New Year. Here are some holiday gift guides!
Items That Encourage Self-Care
High morale is key to a healthy, efficient, and happy work environment. Making sure that employees are cared for and well taken care of is not only the correct choice ethically, but it also significantly boosts productivity. In fact, happy workers have been found to be 13% more productive than their underappreciated counterparts. For your employees to be ready to give it their all at work, they must also enjoy their time away from the office.
Giving a corporate gift that encourages self-care shows your employees and clients that you genuinely appreciate what they have done for your business, and you want them to enjoy the finer things in life. A gift like this really says that you see them as people, not just as a nameless workforce, or an addition to your bottom line. 
Don't take the easy way out by doing something generic (like a subscription, basic tech gifts, or gift cards). You want to show your employees that you know them and that you care. Here's a great example: if you have an employee whose form of self-care and hobby is being a home cook, get them spices, knives, and other items for chefs.  
Something Soft and Comfortable
It is crucial that employees come into the office well-rested, ready for a day of productivity and collaboration. You can play a part in encouraging a healthy work-life balance by giving employees something comfortable that can help them transition from work time to relaxation time. 
A warm blanket is something that everyone is sure to appreciate, and they will be reminded that their employer sincerely cares for them whenever they use it. Other than a blanket, a pair of incredibly soft slippers also sets the tone for relaxation, as does a set of bath bombs or bubble bath. The best Christmas gifts are the ones that show you care, after all!
Sustainable Gifts That Care for the Recipient and the Environment
Giving employees and clients sustainable gifts is a profoundly meaningful choice for many reasons. For one, you are giving a thoughtful present to show those who have helped your business over the years how much you care. Secondly, you are showing that you put a great deal of thought into these presents, and you landed on an item that is beneficial both in the short-term and the long-term, as recipients will get a lot out of the gift now, and there will not be any negative impact on the environment later. 
Finally, and perhaps most importantly of all, you are making a stand that sustainability is an important pillar of your business, and you recognize the importance of caring for the planet.
Tea Mugs
For the employee or client who loves enjoying a warm beverage to start or end their day, a tea mug is the perfect gift. You can also include a selection of various teas (or coffees) for them to sample. 
A Journal Crafted From Compostable Materials
Journals are a fantastic gift for any season or time of year because they encourage mindfulness and being present in the moment. The act of journaling helps us to process the day's events, as well as consider how we could improve in the future. 
Whether employees or clients use this thoughtful gift for journaling at the end of the day, or if they use it to take notes during work, this is a beautiful and helpful corporate present that is sure to be enjoyed by all who receive it.
The added bonus that this journal is made from compostable materials makes the gift that much better. Not only will anyone who receives your present get a great deal of joy and use out of it now, but when they are done it can be returned to the earth to help in the making of more plants. This is the essence of a sustainable gift, and it adds that much more meaning to your present.
Show Them That You Care
The holiday season is one for expressing appreciation for those who have made your year what it is. Employees and clients are an enormous part of that, so it is important to show them that they mean a lot to you. Whether you organize a drive for toys for kids or stuff backpacks for teens, or just do a company-wide gifting event, do something special to show your appreciation. 
Though giving can happen at any point during the year and is by no means limited to only presents, everyone appreciates a tangible item to know that they are cared for. Consider the exact message you want to send, and the perfect corporate gift is sure to come to mind.