Why Is Corporate Gifting So Important In the Modern Workplace?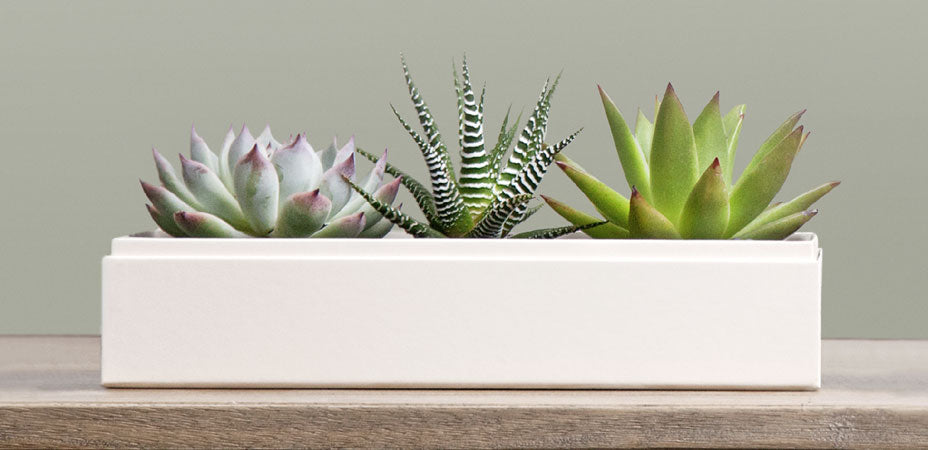 Though business continues to advance at a rapid pace, the importance of strong interpersonal relationships is a constant. Without them, there is no trust in an office space, meaning that people cannot rely on one another. This will inevitably negatively affect a business' bottom line, so it is crucial that things never get to this point.
Instead of distrust, fostering a community of appreciation and value can be rewarding in terms of seeing people thrive as well as profitability. So how can you help create an environment in which everyone feels respected and cared for? One of the simplest and most effective answers is by taking advantage of corporate gifting.
People Thrive When They Feel Appreciated
It is no secret that many people thrive when given praise or recognized for a job well done. Conversely, many people seem to shut down if their hard work is not recognized, or worse yet criticized. 
This means that it is up to those higher up in a company's managerial hierarchy to regularly appreciate the time and effort spent by employees. Recognizing their work will simultaneously aid in encouraging them to do more exceptional work in the future, but also will prevent them from feeling unseen, leading to them being unproductive.
Be sure to acknowledge team members' hard work with words and praise, but sometimes the occasion calls for an added reward. In these cases, a business gift is the absolute perfect thing to appropriately convey how appreciated an employee really is. This also does not only have to apply to individual employees. 
Perhaps if an entire team pulled together to do some fantastic work, or if they had been plugging away at a project for months that they finally completed, it calls for a meaningful gift to celebrate and inspire.
Presents for individuals and presents for groups will likely be slightly different, as you can customize a gift more specifically for an individual than for a group. This in no way makes the presents to the group less meaningful, and in some cases can actually go the opposite way. Group gifts can wonderfully punctuate the end of a difficult yet rewarding project, and set the stage for many more successful endeavors in the future.
Boosting Morale Simultaneously Boosts Productivity
We've established that recognizing team members' hard work is essential to make them feel valued and that gift-giving is an excellent way to achieve that goal, but just why is that? Boosting morale is proven to also drastically increase productivity. 
So any efforts made to bring people together is not only a kind thing to do in the moment, but also an investment into a company's future wellbeing. Corporate gifting is just one of many ways that an organization can boost morale in the office, but it is undoubtedly one of the most effective.
Lifting morale can happen both on an individual basis and on a group basis. If each person feels content, seen, and understood while working then they are sure to turn in better work. Feeling as if you are genuinely cared for in your place of work inspires a lot of company loyalty, meaning that employees will be more likely to remain with the organization for longer, and work harder while they do. 
Giving gifts, recognizing personal achievements, and acknowledging life events like birthdays and weddings are all genuine ways to show an employee that they are meaningful.
Meanwhile, lifting morale on a group basis can take a few different forms. Whether you are addressing teams within the office or the workforce as a whole, there are certain gestures that translate better to a group than to just one person. 
For instance, buying lunch for the entire office is a kind gesture that will bring everyone together, increasing morale in a few ways. Not only is everyone happy with their free, delicious lunch, but they also will share it together, forming closer bonds with one another that will continue in all that they do.
Gifts Can Make an Office Feel More Cohesive
Consider the kind of gift you are getting for your employees. If you give your employees something that matches, and that looks beautiful on a desk or in an office, they may be more likely to proudly display it in their workspace. When this happens, the workplace is given a new level of cohesion. This will certainly attract any potential clients, as first impressions are crucial in doing business. Walking into a clean, attractive office tells clients that this is a productive company that manages its time and resources well.
While there certainly is truth to the age-old adage "it's the thought that counts," the right gift can also make a specific statement of gratitude, appreciation, and respect. All of those are integral to productive office space, so the present you choose to give employees can set a great tone going forward.
In addition to how the client may feel as a result of these corporate presents, your employees will have something to bond over and enjoy together. Since they all have the same or variations of the same gift, they can share their feelings and appreciation with one another. 
This will form unity and trust that can be immensely helpful when they must rely on one another to perform daily tasks. Now the question becomes: what are some of the best corporate gifts that will show people that their efforts are recognized?
Best Corporate Gifts
A good team makes a good company, and its members should always know that they are valued. One of the very best ways to achieve this is with a meaningful gift. 
Different presents send slightly different messages and should be tailored to your workforce's likes and dislikes. That being said, the underlying theme of all gifts for employees is a tangible show of your appreciation. 
Here's a quick and last-minute list of unique corporate gift ideas before we dive into more thought-out ideas and high-end corporate gifts:
A kit with different flavors of tea or coffee (along with coffee mugs)

Snack boxes with sweets, chips, brownies, cupcakes, delicious cookies

Business gift baskets with the company's branding and company colors on shirts or jackets, brand recognition, and exclusive offers

Company calendars

Company movie night with friendly competitions (such as trivia) and prizes
Plants That Are Low-Maintenance but High-Reward
Great gifts are all about amplifying and elevating someone's lifestyle to a level they have not yet reached on their own. This can be achieved through a variety of means as well as gifts, but it has been proven time and time again that the presence of plants immediately takes a space to a higher plane. While the physical and mental benefits of having house plants around are well documented, not everyone has the time or resources necessary to dedicate to something that requires a great deal of care. Luckily, that is where succulents come in.
Where other plants are beautiful but time-consuming, succulents are simple, fast, and equally as rewarding as their high-maintenance counterparts. They work excellently as a plant at home, at a desk, or in an office. All they need is some indirect sunlight, and to be watered every seven to 10 days. In return, you get a lush, gorgeous plant that makes any environment shine.
Lula's Garden has an abundance of tasteful and thoughtful corporate gifts that are sure to make your team smile. Giving members of an office the same beautiful gift also opens the door for many of them proudly displaying their new succulents on their desks. 
This means that anyone who walks in will be treated to a cohesive and lovely display with greenery all around. In addition, our custom corporate gifts can be personalized in a few meaningful ways:
Boxes from Lula's Garden also function as planters, and companies can have their logo imprinted right on the front.
Custom sleeves can be included with the gift, again featuring your company logo or name.
A custom card can be added, allowing for a personalized message to be given to each employee.
Gift Baskets
A corporate gifting classic, you can never go wrong with a lovely gift basket. For one, there is a basket out there for everyone. For the foodie in the office, there are gift baskets aplenty focussed on delicious and high-quality eats. For those who enjoy snacking, but are not necessarily focused on the classiness of the items, consider a gift basket with classic snacks and chocolates.
You have the option to either give all employees the same kind of gift basket or to slightly customize these baskets or gift boxes by the individual team member. The extra effort and personalization would certainly be appreciated, but the advantage of gift baskets is that they contain a variety of items. This means that there will always be options in the selection that people will enjoy, regardless of whether or not it was cultivated specifically for them.
Gift Cards
In many ways, gift cards are the best of both worlds. Your employees can use them to get anything that they want or need, and they will always associate that purchase with the company. Beyond customizing a present, using a gift card is the single best way to ensure that everyone will enjoy what they've received. 
There are some misconceptions that gift cards are less personal, or that people don't appreciate them as much as other presents, but this could not be further from the truth. In reality, a gift card shows someone that you want them to be in control of their own destiny, and to make absolutely certain they can get something they have had their eye on. 
Maybe they will use your gift card to get something they never realized they needed until now. In any case, they will use your thoughtful gift to get just what they want, and they will always think of you fondly when they look at your gift.
If you were wondering if they would use the gift card to get something practical and unexciting rather than a fun gift, rest assured that people tend to get things they wouldn't otherwise buy when using a gift card. This makes it an even better gift, as presents are often luxury items.
Matching Water Bottles
Your team spends a great deal of time at the office. Perhaps it is even like a second home to many of them. As such, it's important that they remain healthy, happy, and hydrated. You can contribute to their hydration efforts by giving employees matching custom water bottles. 
This is not even to mention the benefits of removing plastic cups or other single-use drink receptacles from the office. Not only does this save a great deal of expense over the course of a year, but it has a positive environmental impact as well. Plastic contributes between 4.8 to 12.7 million metric tons of waste to our oceans, and by giving employees reusable water bottles, you are helping to combat that.
A Note Written by Hand
Finally, everyone appreciates a heartfelt message written by hand. It's the perfect gift. Your team knows how busy you are, and the fact that you took the time out of a busy schedule to make this effort is really meaningful. While it is the thought that counts, this is your chance to put that sentiment to words. 
Tell your employees how impressive their work has been, and how much you appreciate them. If a member of the team excelled at a particular task or project, now is a great time to say just that. 
While other forms of correspondence like email can also be significant, it is near-constant in an office environment. A handwritten note, however, is much rarer. Making this effort adds a personal touch that electronic communication just can't. Writing a note by hand takes employee recognition to the next level, and your team will certainly appreciate the kind gesture.
Corporate Gifting Can Make Management Feel More Accessible
Every office functions with internal hierarchies, but it is crucial for even those just starting out at your company to feel comfortable reaching out if they have any questions or concerns. If they have not been properly introduced to everyone in the office, or if the company culture is not necessarily one that encourages intermingling between staff at different managerial levels, this may feel like a difficult bridge to gap. 
Unfortunately, this disconnect can often result in employees' needs not being met, and the bottom line suffering as a result of this detachment between people.
However, companies that encourage open communication between team members of all levels are in a much better position to thrive. Any employee concerns can be answered and fixed quickly, and corporate requests can be filtered down through the perfectly functioning chain of communication in the blink of an eye. 
From there, solutions and protocols can be put in place to make sure that everyone gets what they need, and the company is in the best and most productive possible place.
In order to reach this level of advanced communication and trust among employees, there must be an aura of respect and appreciation that permeates all day-to-day goings-on. 
That is how company culture can truly be made more positive, and permanent good changes can be made to an organization. Certain acts of goodwill can also help to push relationships forward, and let employees know that they can reach out whenever they need.
Of course, one of these acts of goodwill is corporate gifting. There are times that those working in the office can feel very removed from those in positions of power, and that is not conducive to productive workflow. Professional boundaries must always be maintained and established, but everyone can benefit from a better personal relationship. 
With this added layer of trust, members of the team can talk to their employers without fear. It is certainly possible that these talks could be to address their own needs, but it is also a possibility that feeling more comfortable will be just the encouragement someone needs to put themselves out there. 
Perhaps, due to your thoughtful gift-giving, a recipient will feel empowered to pitch an idea that could benefit both the company and employees significantly. And to think, it all started with a corporate gift.
Giving Can Set the Tone for the Holidays
While anytime during the year can become a gifting occasion, the holidays are widely recognized as a time for giving. Team members are likely exchanging gifts with their friends and family, but their coworkers can often be an extension of that. Corporate holiday gifts make everyone feel special and send the message that you want your staff to have a wonderful holiday season. 
To make these gifts all the more special, think about adding a holiday theme to the presents. Some possibilities for this include:
Gourmet hot chocolate mix

A calming scented candle with scents reminiscent of winter (peppermint, gingerbread, vanilla, cinnamon, cranberry, etc.)

A Christmas cookie tin

Luxury scarves

Cozy blankets

An item to help employees celebrate a winter holiday (a menorah, a kinara, a Christmas ornament, etc.)

Beanies or warm hats customized with the company name

Mittens or gloves

Fuzzy slippers or socks

An insulated travel mug to hold their coffee, tea, hot chocolate, or other warm drink of choice

Personalized pens

A meaningful notebook for them to write down their thoughts
People love receiving gifts, and this is even more true when that gift can put them in the holiday spirit. If you can spread a little holiday joy around the office with your carefully selected corporate holiday gifts, then the winter is already off to a wonderful start.
Giving Gifts Can Make Us Feel Closer, Even When We Can't Be Physically
If this past year has taught us anything, it is that nothing is guaranteed. Office cultures that used to be strictly in-person are now mostly or entirely online, and they might just stay that way. People are realizing that working from home is a real and sustainable option, and it makes sense. 
Working from home adds a significant amount of convenience to the employee. They no longer have to commute, worry about lunch, or do many of the other small tasks associated with working outside the home. For corporate, electric and rent costs are significantly reduced, as there are so many fewer people reporting into a physical office.
Clearly, working from home has its many advantages, but there are some disadvantages as well. It becomes much more difficult to create and advance relationships when you can't be face-to-face. People need to feel comfortable with their colleagues, associates, and bosses in order to have a successful workplace, and that can be harder to cultivate online or via video chatting platforms.
So how do we rectify this? Well, in many cases it is not an option to simply return to the office, so we have to resort to more creative measures. If you cannot be with your employees in person, it is important to show them that you are still looking out for them and how they're doing, and you are always there when and if they need help. 
As well as encouraging words during Zoom meetings and emails encouraging your team to reach out, giving a token of your gratitude is another meaningful way to continue to build a connection.
Showing that you care is not the only advantage of giving a gift in a work-from-home situation, though. Depending on your gift, your employee could now have a new piece of decor to feature prominently in their at-home office. Generally speaking, home offices are not outfitted with the same luxuries as those we go to in person. During this work-from-home period, having some nice accessories or decor to look at can really add a pleasant ambiance that is likely to make employees more productive.
Giving special gifts from corporate that will end up in a home office is also beneficial because your employee feels like they can take a piece of the office home with them, and it will serve as a nice reminder at any moment that they feel especially nostalgic. 
With your gift on their home desk, they'll know that you are always in their corner, whenever they need assistance. After all, you're only an email away. Some meaningful gifts for a home office include:
A vibrant yet compact

plant garden

to add some life to their space

A cute mug

A device meant to keep the inner contents of mugs warm for longer

A standing desk

A convenient desk organizer to help them sort their supplies

A chic desk lamp

A wireless charger for their devices

A helpful planner

A desk fan to keep them cool in the hotter months
Since these gifts will likely be used primarily at home, giving something with a corporate logo or slogan will not have the same benefit of acting as free promotional material. That said, your team members may still enjoy having something made specifically for members of the office. 
Consider who you are giving this present to, and if they would appreciate something customized with something from your company, customized with something specific to them, or not customized at all.
The Right Gift Can Perfectly Close Out a Successful Corporate Event
After bringing the whole office together in what was sure to be a wonderfully memorable experience, an excellent way to end the night and leave a positive lasting impression is with a luxury corporate gift. 
If this get-together was to commemorate the completion of a project, consider getting members of the office promotional items that reflect the hard work you've done. Determining the right gifts for corporate events depends largely on the event itself, as well as those attending. However, there are some company gifts that everyone will always be happy to see.
Custom Tote Bags
If there is one thing we could all always use, it's something to hold our other items. Tote bags are a commemorative and convenient way to carry what we need that often also include a logo, name, or message. 
In order to increase brand awareness, consider putting some insignia from your company on the side of the bag. Whether it's your name, slogan, or logo, as long as it is eye-catching, it will serve as a great form of promotion for your business.
Customizing something like a tote bag in this way is helpful for both the recipient and the giver. The recipient receives a thoughtful gift that is so convenient they are sure to use it often. 
At the same time, you receive a promotion for your business whenever an employee uses the present in public. Corporate gifts are all about win-win situations, and there is perhaps none more effective than a usable gift that simultaneously advertises your brand.
Personalized Accessories
Some of the best corporate gift ideas come from considering what people use every day. For many, accessories are a common necessity on many days. From sunglasses, watches, handbags, ties, aprons, bracelets, backpacks, socks, and many, many more, there is no shortage of great present ideas in this particular category.
Then, to personalize the accessories, you have a couple of options. You can either promote your business by including your company's logo, slogan, or name, or you can forgo advertising in the gift altogether. Instead, you can include the employee's name on their present, their initials, a fun message, or really any other text that is both fun and appropriate at the same time. 
Another possible necessary point of personalization when it comes to accessories is making sure that the item is the correct size for the recipient. A petite woman will likely not fit into men's size 13 socks, and a man who wears size 13 socks might not get much use out of sunglasses too small for his head.
Umbrellas Imprinted With Your Logo
Umbrellas are something that never seems to be there when you need them, and that people could always use more of. By closing out an event and giving team members helpful and sturdy umbrellas, you are ensuring that they will have something to keep them dry in a time of need. They may even elect to keep your useful gift at the office, in case of any sunny days turned especially rainy.
Like with tote bags, an umbrella is an item that no one uses while sitting alone at home. They are always in use outside, in public, where they can be seen. Due to this, they make for an excellent opportunity to promote your company and increase brand awareness. 
In order to achieve this feat, put your logo onto the top of the umbrella, and potentially the handle as well. Though people may not see it through the pouring rain, there will be many opportunities for your gift to get the spotlight it deserves. 
Giving such a convenient, utilitarian gift means that your employee will likely be caught unawares at some point, and will be rescued by this considerate gift. This will increase their loyalty to the company, as they will now fully realize that you are looking out for them, and have their best interests at heart. 
In addition, using your gift in what would have otherwise been an unpleasant situation will help them to look back on the corporate event where they received it fondly.
What Giving a Gift Can Mean to a Client
The act of corporate gifting to employees is tremendously meaningful, and should not be understated in any way. At the same time, there is also plenty of benefits to be gleaned from giving presents to clients as well. 
The benefits between these two types of gifting can be somewhat different but at their core they each show appreciation. However, since gifts to clients may be to only one person or a few people at a time, there are more opportunities for individual personalization.
Custom gifts with your logo or company name are a wonderful addition to an otherwise traditional present, especially when it is something that needs to be meaningful to a large group of people. When giving a gift to a client, you can absolutely stick with an item with your company's information emblazoned on it, but you can also go a bit deeper. 
In this case, you can include a message that is truly personal to just your client. You can include how much their business has meant to you, and your vow to continue to provide them with the best service and products possible. 
If you choose to give them an item with your name or logo, it will again serve the purpose of acting as free advertising whenever they use it in front of others. If you decide not to go this route, though, know that there are other options available to you. 
First of all, you could choose to not customize the item. This is likely a good idea for items that are a bit more expensive, electronics, anything too small to be able to read, or simply something that does not have the ability to be customized. 
Otherwise, people always enjoy feeling like the gifter really went the extra mile and considered what would be the most meaningful to them. Thankfully, there are a wide variety of gifts that can be customized on a person-by-person basis that clients will love, like:
A convenient cutting board with a message you chose

A beautifully made cup or wine glass 

A gorgeous and lush succulent garden thoughtfully

customized with their initials

Helpful coasters for them to use around the house

A bottle of wine with a custom label

A bottle of fine scotch, whiskey, or another spirit your client prefers

A food or snack that you know is their favorite
Giving Gifts to a Client Can Remind Them About Your Services
In the hustle and bustle of day-to-day life, it is only natural that some things will get forgotten in the shuffle. This is also the case for your clients. On occasion, they may simply forget about certain products or services they need, and unfortunately, that might just include those provided by your company. To avoid this fate, reach out to clients you have not heard from for a while with a well-timed gift.
Whether this is exactly the reminder the client needed, or they do not require anything at the moment, it will bring you and your organization back into the forefront of their mind, and they will certainly think of you fondly and quickly the next time they need anything. 
Going out of your way to provide this kindness will also show them that you always go the extra mile, which will likely encourage them to do more business with your company in the future. If they are especially touched by your gesture, they may also tell friends and family about what they received from you, and the sterling service your corporation always provides. 
With such rave reviews, word will definitely spread far and wide. It is entirely possible that this could result in increased business and a larger interest in your brand as a whole.
Even if an incidental viral marketing campaign is not the eventual result of giving a thoughtful gift to a long-time client, you've still added another chapter to the story of your business relationship. By advancing this relationship and encouraging goodwill, you have nearly guaranteed a productive relationship between both parties for years to come.
Giving to a Prospective Client Can Be All the Encouragement They Need
When determining which business to patronize, a client or customer is sure to look at a few different attributes. For one, they will investigate the product or service. Who is the competition, and who offers the best options? What are different companies' pricing options like, and who is the most in the client's budget? Another crucial consideration is determining which option cares the most for its customers and will be a pleasure to work with.
In the first several categories, all you can do is ensure that your company is operating at peak performance. Assuming that your prices are consistent with the market and you offer a fantastic product or service, all that is left is showing this potential client that your organization is the best one for consumers. 
This is not always easy to do, and often one of the only ways that people ascertain that information is through online reviews. Of course, online reviews can be unreliable, as people who contribute tend to be those with either the absolute best or absolute worst of experiences. So where does this leave the client?
This leaves the client in a position where they have considered all of the concrete facts, but are still a bit confused on the personal side of things. Thankfully, there are ways to address this and show that your company is the right one to do business with. By finding and giving a tasteful gift, your potential client will understand that customer service is of paramount importance, and your organization always prioritizes the client first and foremost. 
This gift should not be anything big or lavish, as that could read as desperate, or make the client feel uncomfortably indebted to you, rather than feeling cared for and listened to. Even if it is a relatively small item like a pen with your company's name on it, it still tells possible customers that you are thinking about them, and you are absolutely always there to help.
Corporate Gifting Makes for a Happier and Healthier Workplace
There is clearly no limit to the ways corporate gifting in the workplace can positively impact both the business and the people contributing to it every day. Giving to employees helps tremendously to improve morale in both individuals and to the larger group, making the working environment a productive and pleasant one. 
There doesn't necessarily have to be a set occasion to give employees gifts, but there are some times that just make sense. Birthdays, holidays, finishing projects, and other special occasions are all times to consider giving a thoughtful item. 
These expected gifting opportunities make random gifts all the more meaningful. Gifts just to thank your team for their diligent work will go a long way, even if they haven't recently completed any major projects to warrant it.
Gifting is also an immensely helpful practice when it comes to beginning and maintaining relationships with clients. If they are just at the start of their relationship with your company, giving a gift helps to show them your commitment to customer satisfaction. If they are a long-time customer, client gifting reminds them to look into your services when they're in need, because you will always have their back.
Contact our team today to order your corporate gifts!
Sources:
Does Boosting Employee Morale Increase Productivity? | Organizational Psychology Degrees
Going Green During COVID-19: What Houseplants Can Do for Your Lockdown Health | Very Well Mind
Plastic Waste Inputs From Land Into the Ocean | Science Mag